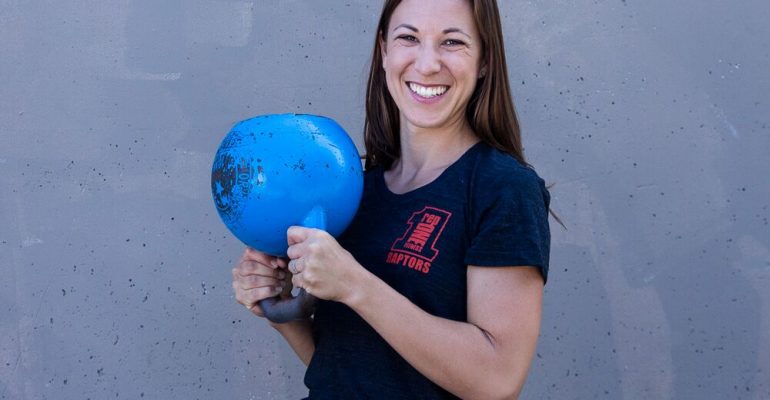 Michaela Carriere
A veteran of the fitness industry at a young age Michaela has seen it all. From teaching class, training clients to specializing in rehab this girl has done it all. Having quickly filled her hours at Rep1 Michaela brings not only her smile to the training floor but also a strong lifting program. She can rehab your injuries, kick your butt, and then send you home with fitness homework for the weekend! Coming from the North Shore it is not surprising that she has a mountain biking background. She may be comfortable ripping down a mountain on a bike but if you catch her training herself at Rep1 it's almost guaranteed that she'll have a kettlebell in her hands.
What was your first job and what did you learn from it?
Dairy Queen- I learned that the customer is always right, and that making mistakes is a good way to learn (and can be rewarding especially when you get to take home all your mistakes!) I also learned about calories, and got to experience first hand what happens to the body when too many mistakes are consumed.
What is an early life accomplishment?
In grade 8 I won first place in my age category at a horse riding competition.
What is something not many people know about you?
My mother is a descedant of Eqypt's Queen Nefertiti.
What is your favorite cheat foot and beverage?
Red wine (I grew up in the wine capitol of Canada); second place: chai late
Dark chocolate (I'm a female); tied for second place: bacon & cinnamon buns
If you're off work early on a Friday what would you do?
Head to the mountains… depending on the season, I would either be snowshoeing, or mountain biking, and then going for sushi with friends.