"The support and encouragement of the Rep 1 community has helped me to improve my balance, flexibility, and strength over the past 1.5 years. As a result – I am living an improved daily life – thank you to the entire team"
Linda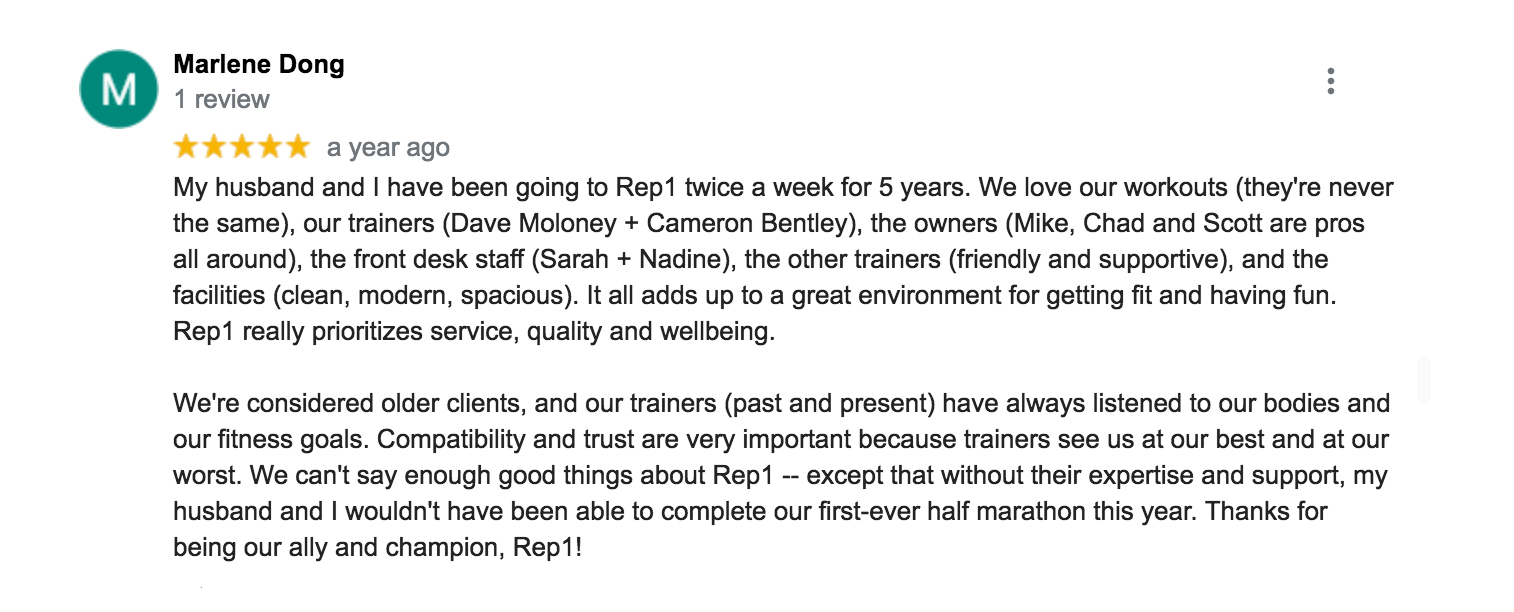 Marlene Dong – Google Review
Mike has helped me find muscles I didn't even know I had, I look forward to our sessions together.
I thought I'd share this "after" picture, less than 6 months after starting to work out with Mike and David you can see the difference in my face, you should see the rest 🙂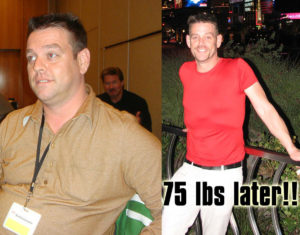 Riel Roussopoulos
I wanted to write and tell you how grateful I am for my ongoing training at Rep1 with David Moloney. I'm an older client who has never worked out in a gym before. 12 weeks ago I could not get up off the ground without assistance, or walk quickly for a few blocks, or climb up and stand on a chair. Scott did an excellent and encouraging assessment before assigning me to David.
David is one of the most patient and motivating people I have ever met. Every week I feel a little more confident about using the equipment and doing the exercises. I am currently in week 13 of twice-weekly training and, with the addition of careful nutrition, have lost 3 inches at my waist, 3 in my hips, and 16 pounds. My resting pulse has gone from 86 to 76 and my blood pressure is down 10 points. David is concentrating on my core strength to improve serious problems I have with balancing on my feet, painful arthritis in my knee, and asthma induced by cardiovascular activity. ALL of these areas have improved and my physical energy is quickly being restored.
I am so happy I cannot believe the ongoing changes. It is the hardest thing I have ever done. But David keeps it fun and gives great feedback and lots of moral support. He is unfailingly confident in my improvement. The gym is super clean and I am always greeted by friendly staff. I look forward to every new session.
Mia
We have worked with the guys at REP1 since their inception. My wife and I are active seniors and the Rep1 team has always been there for us, putting our needs first and foremost. Chad and David are true professionals dedicated to the art and science of fitness training.
They bring out the best in us!
Derry and Aaron