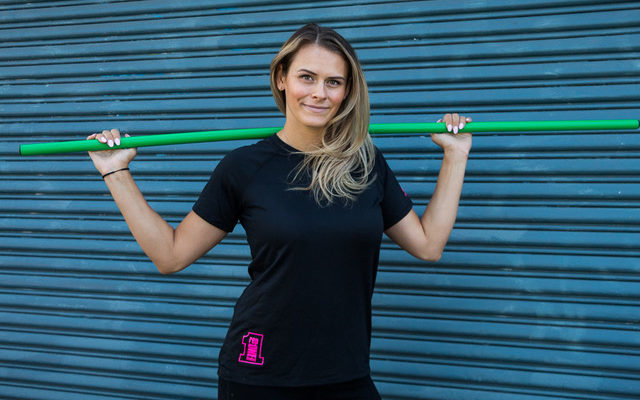 Anna Zimmer
This 'kid at heart' was born in Burnaby BC, but recently spent a year and a half in Yellowknife feeling what the real cold weather is all about! A jack-of-all-trades sports girl, she has done it all.  Swimming, soccer, volleyball, basketball, track and field, cross country, tennis… and the list goes on!  Anna took Kinesiology at university because she enjoys science and she could apply it to all her activities… nothing like a Sports Science degree!  With that degree she loves training all populations and seeing their progress. "Everyone can benefit from exercise but it is consistency that shows results."
Click here

to book a free consult and tour
Want to read some random facts about Anna? Read on:
If you weren't a personal trainer, what would you do?
If schooling or money was no object- doctor or architect. Dr.Zimmer in particular just rolls off the tongue so nicely.
One of your early life accomplishments was?…
Getting a citizenship award for completing over 300 hours of volunteer work in grade 8 (WASNT mandatory- I'm not a criminal…)
Your favorite Superhero is?…
The flash. Even though I'd like to be Wonder Woman; I always wanted be the fastest.
What was your favorite toy as a kid?
A plush kitten that had a balloon on the inside to mimic purring. Completely filthy but sentimental.
What is the one thing that nobody knows you can do?
I'm fluent in sign language-  but then again some people know that. Otherwise, who would I be talking to?
I can touch my nose with my tongue.