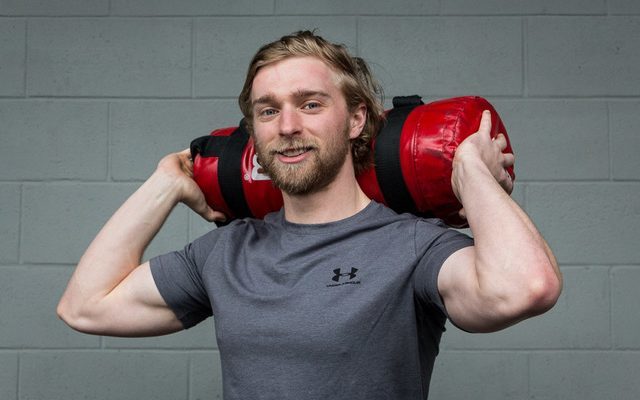 Cameron Bentley
Growing up in Port Moody and starting hockey at age 4 set the stage for Cameron Bentley's sport, health, and fitness career. Not forgetting baseball, swimming snowboarding and other fitness endeavours, Cameron's main sport of hockey peaked at the Junior level. This strong foundation of sport and exercise eventually lead Cameron to enrol in the Human Kinetics program at UBC where he focused his passion on rehab.  Having trained at other personal training companies around Vancouver, Cameron eventually landed at his home here at Rep1.  Cam's passion for sports and rehab have made him a great addition to our team.  He believes in building from the ground up with a focus on form and core strength.  Look for Cameron on the training floor lifting and prepping for his own personal body building competitions!
Click here

to book a free consult and tour
If you could be anyone else in the world who would it be?
Luke Skywalker (for the lightsaber), or Steve Cook.
If you weren't a personal trainer, what would you do?
Lifestyle Vlogger
One of your early life accomplishments was?…
Playing guitar in a garage band (this surprises none of us at Rep1… you can tell that he is part rock star)
Your favorite vacation spot is ______ because?
Maui – Mahi Mahi tuna & swimming with dolphins
What is the one thing that nobody knows you can do?
Dive a perfect 10 off the diving board – no splash (this does surprise us… prove it Cameron!)