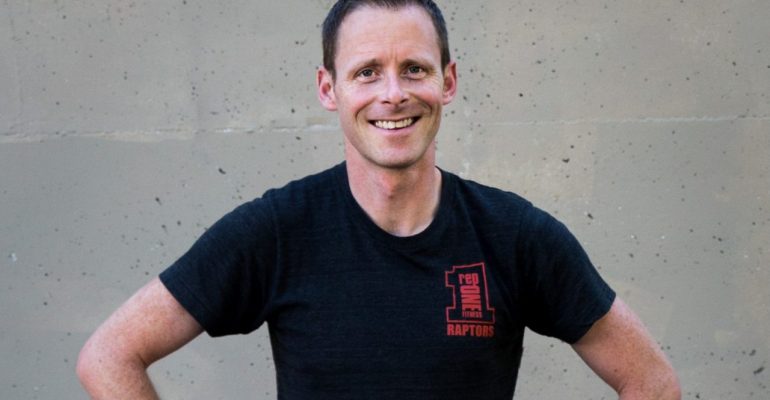 David Moloney
This Irish guy can be seen smiling from across the training floor at any time of the day. Working some of the longest hours on the Rep1 team David has built up quite the reputation. He is the 'man of a million exercises' when it comes to his clients' routines but David also can be seen punishing himself several times a week in the Rep1 facility. Years of experience in the fitness industry have given this man the confidence and ability to train all levels to their maximum. David is famous for his moment on the bike leading the Rep1 'Make-a-Wish' team up a hill and eating an apple the whole time everyone else was sucking wind. Look for this man on the soccer field or spending some 'quiet time' with his family at the kids' park.
What is your favorite piece of fitness equipment?
Stability Ball – you can turn a regular workout into a fun circus act
If you could have lunch with any famous person, living or dead, who would it be?
Roy Keane (Former Irish Soccer Player) Dedication and commitment to be the best player he could be.
Dont change 1 thing 100%- change 100 little things 1%
What was your first job? And what did you learn at that job?
First first job- picking raspberries… don't buy raspberry jam
First Professional job- working in credit department in a bank… don't get into bad credit debt
One of your early life accomplishments was?…
Setting up a youth club in my local community, It is still going strong to this day. Growing up in the country-side there is not a lot of things for young people to do, so that was a pretty cool thing to do
What is the one 'cheat' food, or drink, that you can't avoid?
Snickers ice-cream, except you can't get them here. It requires a trip to the USA with a cooler box to fill up with those tasty treats
What was your favorite toy as a kid?
Gollywog or racing car for my 5th birthday, Still have memories from that.
Your favorite vacation spot is ______ because?
Chiavenna in Northern Italy- beautiful mountains, great food and wine, awesome people