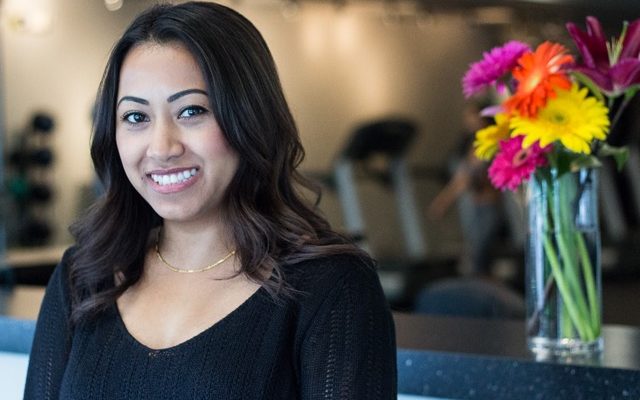 Eyvon
Never doubt that Eyvon 'runs the show' here at Rep1! This amazing human has been with us almost since we first opened our doors in Kitsilano… and as we have grown, so has Eyvon! Now a full-fledged bookkeeper, this girl keeps the ship pointed in the right direction.
Eyvon and her husband of 15 years have two beautiful daughters and her pastimes usually involve trying to keep up with her kids. Your personal trainer, Rosie, can help with that Eyvon!
Eyvon's background in sports involved volleyball and basketball… both tall people sports! But now she enjoys hiking (while listening to pop and country music [you like country Eyvon??]) and playing tennis.
If you are looking for Eyvon here at Rep1 you need to know where her office is… she is so special she is the only person with her own office at this fitness facility!