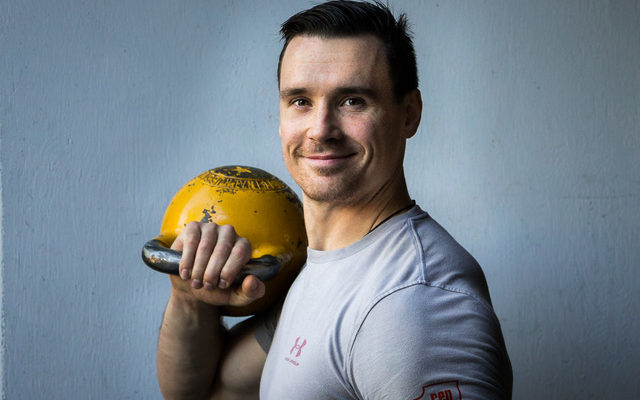 Matt Roland
Matt always knew he wanted to use his passion for strength training to help others achieve their fitness goals, and set them up with the tools to live a healthier life. Matt ran track and field all through grade school until grade 10. Then hockey became his main focus, and he played at an AAA level until he finished high school.
After graduation, Matt went right into working in the tool and die industry, and after 6 years he realized this industry wasn't for him.  With a rekindled desire to pursue his own health and fitness, Matt returned to school and obtained a Health and Fitness Promotion diploma from St. Clair College in Chatham, Ontario. He has worked since as a personal trainer in Ontario and BC.
Today, Matt is focusing his own training on becoming as strong as possible, and exceeding his expectations every time he steps into the gym. He tests different methods and theories in his own training programs to truly understand the results and the benefits that his clients can expect from their sessions together.
Click here

to book a free consult and tour

Want to read some random facts about Matt? Read on:
What is your favourite piece of fitness equipment?
My favourite piece of fitness equipment is the squat rack. The squat is the king of all exercises – it's ranked #1 in hormone response, making it the best bang for your buck!
If you could be anyone else in the world who would it be?
Arnold Schwarzenegger. His life story is amazing; he grew up in a communist country, and was forced to be in the army while continuing his dream of becoming the best bodybuilder in the world.  Then he moved to America with nothing but that dream and achieved more than he thought possible, thanks to the drive of his mental game.
If you weren't a personal trainer, what would you do?
I'd be a Conservation officer. As a kid my father would bring me up north, where I fell in love with the outdoors.  I would take a great honour in preserving the beauty of this country.
What was your first job?  And what did you learn at that job?
My very first job was working in a tool & die factory as a steel chip cleaner. I learned very fast that I never wanted to do that job again!
One of your early life accomplishments was?
In my first year of AAA hockey, I scored a hat-trick and three assists in one game!
Your favourite Superhero is?
The Hulk. All I want is to be the strongest human!
What is the one 'cheat' food, or drink, that you can't avoid?
The one cheat food that I cannot avoid would be protein. I'm all about those gains!