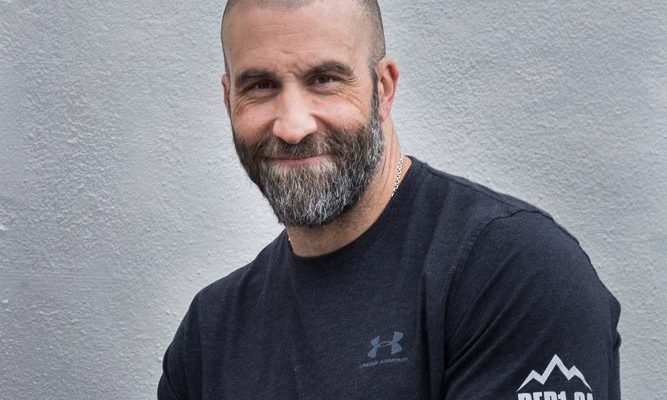 Mike Veinot
If you are a person in the fitness industry on the Westside of Vancouver you have met, or have heard of, Mike Veinot. One of the owners of Rep1 Fitness Mike's presence is easily recognizable on the training floor. From having had his own fitness TV show to riding his bike all over the lower mainland, Mike has "been there and done that" in the fitness industry. Mike still tells story of his 'old Olympic days'!! Not only are his spin classes famous for being heard all over the neighbourhood but the waitlist is long to get a bike for this sweat fest. When not sweating it out on his bike or training clients, Mike can be caught in a more personal moment walking with his kids and wife to a coffee shop in "the Slopes".
Click here

to book a free consult and tour
What is your favourite piece of fitness equipment?
Spin bike: if I have any free time I try to get my sweat on.
If you weren't a personal trainer, what career would you choose?
I am really interested in cooking. When I was 16 I was working in a restaurant and I was really looking at attending The PEI Culinary Institute to become a chef. When I realized it was $10,000 a year to attend I ended up in the fitness industry!
What game show Jeopardy category would you slay at?
Kids TV Shows: Teletoons is on in my house a lot.
What is the one 'cheat' food, or drink, that you can't avoid?
A good glass of red wine
Your favourite Superhero is?…
Mr Incredible (editor's note: it is because if we dressed Mike up as this superhero he'd look just like him… in fact you could dress his whole family as the Incredibles!)
What are you known for professionally?
Being a bit of a hard ass!!
If you got off from work early Friday afternoon what would you rush to do?
Get on my bike and go for a rip!! (editor's note: Mike, this is where you were supposed to say 'pick my kids up from school and go to the park'!)