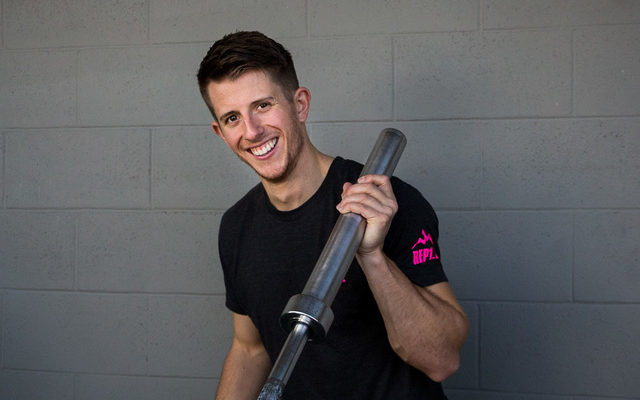 Robert Tanner
Robert is a born and bred Vancouverite! Growing up, he was a dual-sport athlete, focusing on hockey in the winter and baseball in the spring and summer. His athletics led him to get a Kinesiology degree at Simon Fraser University with a focus on sports injuries, exercise physiology, and strength programming. So, if you are broken, Robert can fix you and then build you back up again to a better version of yourself! Robert really enjoys "being able to help clients achieve a healthier lifestyle. This may include injury rehab and/or helping them build muscle and stamina to make daily tasks easier, or making new activities (biking, skiing, triathlon, etc) a reality." For his own workouts you can always see Robert doing the heavy lifting, and the weights he lifts will surprise you!
Click here

to book a free consult and tour
Want to read some random facts about Robert? Read on:
What is your favorite piece of fitness equipment?
My favourite piece of equipment in the gym is the barbell. Its super versatile from squats to deadlifts and
can even be used to roll out tight muscles and cause grown men to cry.
If you weren't a personal trainer, what would you do?
I would be working in the hockey world, either coaching or being a team athletic therapist, dealing with
all the injuries and helping players play through crazy injuries that you hear about only at the end of
playoffs.
What was your first job? And what did you learn at that job?
My first job was working for my dad's landscaping company during summers in high school. I learned
about calluses and blisters, and that I never wanted to do drain tile again.
One of your early life accomplishments was?…
Winning the best goalie at a BC hockey high school provincial tournament in Grade 11.
What is the one 'cheat' food, or drink, that you can't avoid?
I like to stick to a strict SeeFood diet. If I see food, I will eat it. Anything from pizza to cakes that Sarah
brings in to the gym on a weekly basis.
Your favorite vacation spot is ______ because?
Anywhere in the Alps or the Rockies. You can't get any better views and the beers at the top always taste
10x better.