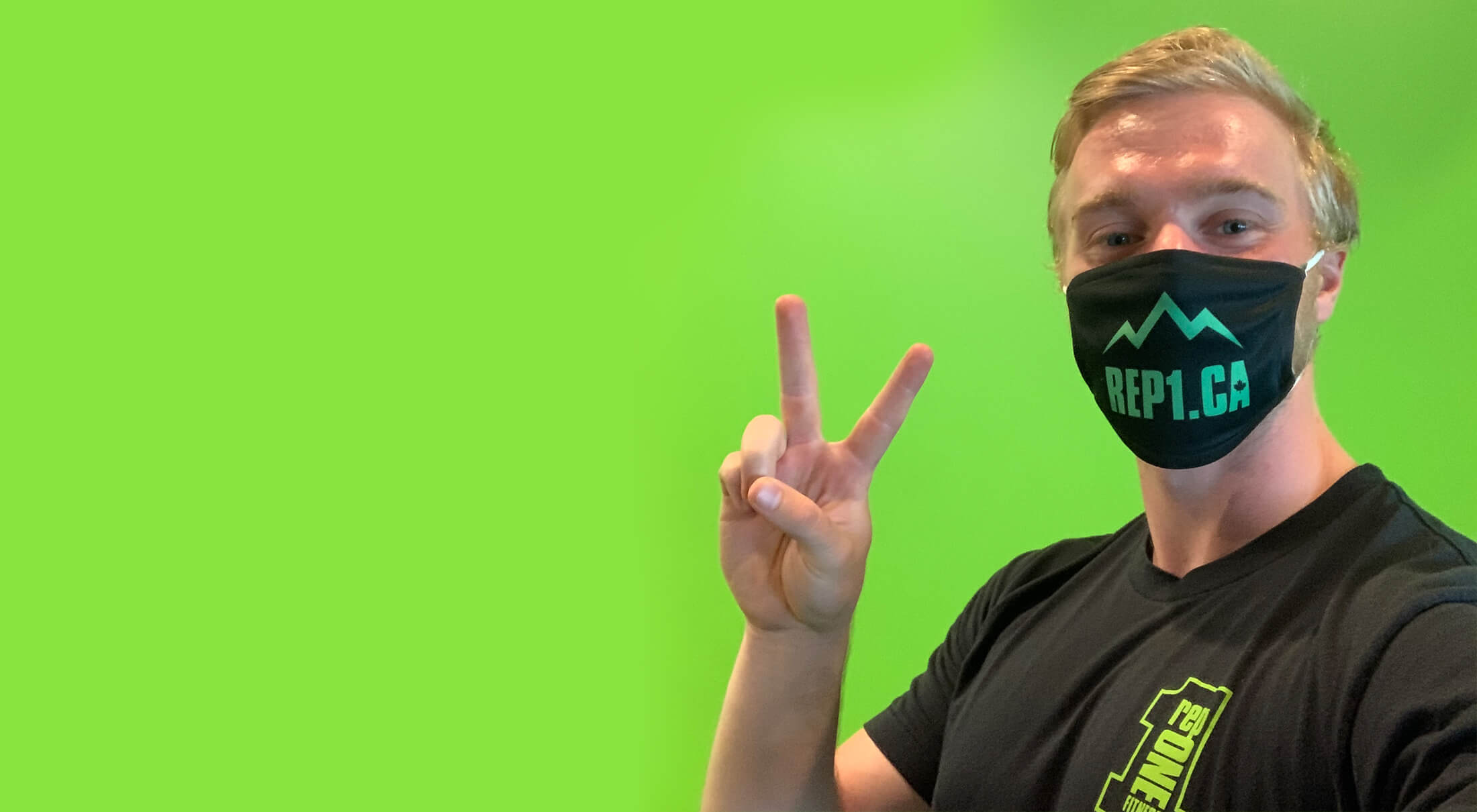 COVID-19 POLICIES AND PROCEDURES
Physical Distancing Policies:
Clients will enter the studio and follow a one-way traffic flow to a separate exit. An appointed individual (Owner/frontline staff) will oversee entrance and exit of clients.
Distancing markers will be placed in the lobby or front desk area to ensure clients maintain 6ft (2m) of distance between them while waiting for their sessions to begin.
Plexiglass barriers to separate the front desk service area from clients are installed.
Clients will be asked to arrive exactly for their start time and no earlier.
Clients will be advised to arrive already changed in their athletic gear prior to their session.
Clients waiting for their session start time outside of the studio or the studio's building are Encouraged.
Change rooms will be restricted to 2 persons. Washrooms will be available as needed.
The training floor will be arranged in training pods separating clients from each other as well as coaches by 6ft (2m). There will be no shared spaces or equipment during the training session.
Studio capacity will be temporarily reduced to be able to safely accommodate clients and coaches using the appropriate distancing.
The maximum number of occupants will correlate to the number of training pods created and offices.
Staffroom work/eating spaces will also be spaced 6ft (2m) apart.
In studio Group Training Services are suspended until further notice, as it goes against
social distancing protocols.
Cleaning and Disinfecting Policies:
Front line staff are to disinfect cleaning tools that are shared like vacuums and regular touch surfaces.
Check list formed to identify when disinfecting has been completed.
All staff are to increase the use of disinfecting stations and face coverings while in the studio or interacting with clients.
Disinfection stations will be placed prior entering the training floor and at each training station.
Clients are asked to disinfect their hands prior to entering the training floor.
Studios will post documentation in the studio outlining:
– Hand washing protocols, in the bathrooms and in the staff room as per BCCDC
– Studio will reduce the clutter of potentially contagious surfaces and objects at the front desk, equipment exposed on the training floor as well as bathroom amenity items.
– The studio will use only approved cleaning methods for all surfaces and equipment.
– Cleaning products and methods used must be certified by Health Canada or the British Columbia Ministry of Health.
– For further details, and for a list of approved disinfectants and hand sanitizers:


canada.ca/en/health-canada/services/drugs-health-products/disinfectants/covid19.html

Towels should be collected off from the towel bin at the exit and from the training floor after every training hour and laundered and dried on the highest heat setting possible. Ensure items are thoroughly dried. The same procedure should be followed for any fabric/clothing items.
Health and Safety Policies:
The use of refillable water bottles may be allowed at the touchless refill water stations.
All "at risk" clients are encouraged to continue to use online training in favor of in-studio training, including those who are older adults, or who are affected by:
– Heart disease
– Lung disease
– High Blood Pressure
– Diabetes
– Cancer
– Immuno-compromising condition
All staff and coaches working in the studio are asked to report verbally to the owners or frontline staff daily reporting that they:
– Do not have any symptoms of COVID-19, including fever, cough, shortness of breath; and
– They have not been in contact with COVID-19; and
– They have not travelled recently and are not currently subject to a 14-day period of self-isolation.
All instances of a coach or client reporting feeling unwell will be logged for future reference if needed for contact tracing purposes.
All clients will complete a one-time verbal health check declaration that states that they agree not to come to the studio if:
– They have any symptoms of COVID-19, including fever, cough, shortness of breath; or
– They have been in contact with COVID-19; or
– They have travelled recently and are currently subject to a 14-day period of self-isolation.
– Any client feeling unwell will be asked to stay home, and the no-show fee will be waived. The studio will post a sign on the entry door to inform clients that anyone with symptoms of COVID-19 can be turned away.
All staff have the right to refuse service to a client, should they display signs of illness.
All contractors, service providers etc. visiting a studio will be asked appropriate health check declaration.
Uniform Policy Modifications
– Face coverings are mandatory
– Coaches are to wash their hands prior to donning their face covering.
Towel Service Procedure Modifications
– Towels are collected at the end of every hour.
– Towels are washed in hot water.
– Towels are placed in the dryer on the highest temperature setting.
– The countertop is disinfected and allowed to dry prior to folding the towel.
– Hands are washed before handling clean towels.
Consultation Modifications:
– All new clients will be asked a verbal health declaration prior to their session/studio tour.
Studio Modifications:
– Doors: All studio doors will be propped open (when possible) to reduce the contact of door handles (entrance door, staffroom door, change room doors, exit door) and encourage airflow.
Training Floor:
Clearly marked walking paths will be placed on the floor using green tape for clients to follow as they move to their designated training station.
The studio will be split up into training stations or pods that are 6 feet (or more) away from each other and allow the coach to maintain 6 feet of distance from the clients.
Training equipment will be rearranged to accommodate every component of the hour within this pod: cardiovascular, resistance, movement training etc.
Sanitizing station at each coach's station with:
– Disinfectant solution (quaternary ammonium (QUAT) or peroxide)
– Paper towels (no reusable rags)
– Small garbage bin
Exit: A clearly marked signed pathway will designate where clients can exit the premises safely.
Towel collection will be relocated to the exit.
Occupancy limit
45-person occupancy limit based on physical distancing in the space.
Clients will be asked to only shower in special circumstances and observe social distancing.
Change rooms will be disinfected hourly.
Please note that the change rooms will be available observing physical distancing and occupancy levels of 2 people per change room.
Physical Distancing
– Clients beginning their training session are asked to bring their personal items into the
training pod with them to avoid a 2-way flow of traffic into the change room with the clients
from the previous hour.
Health and Safety
– All shared amenity items are still prohibited from change rooms.
– Please ensure the clients bring what they need from home.
– Disposable face coverings are always available.
– Identify the high touch areas and sanitize on an ongoing basis.
– It is mandatory that all employees wear face coverings.
– Disinfect cleaning implements after each use.
FST Service:
FST services can be booked if the Studio's designated client capacity is not exceeded.
Clients will be asked to arrive exactly for the start time of the session and no earlier.
Clients will be advised to arrive already changed in their athletic gear prior to the session.
Clients will enter and exit the Studio based on the current processes in place.
Health and Safety:
– Clients are asked to disinfect their hands prior to the FST session and don a mask.
– Masks will be provided by the Studio if the client does not have one.
– The FST practitioner will disinfect their hands prior to the session and wear a mask for the duration of the session.
– Clients are asked to limit the personal effects brought with them. Any items (such as keys, phones etc..) must be brought into the FST session with them.
Sanitizing and Disinfecting:
– The FST practitioner will wear their mask while thoroughly wiping down the FST table and
associated equipment with BCCDC approved disinfectant.
CIRCUIT CLASS POLICIES AND PROCEDURES:
Zoom class only.