VANCOUVER PERSONAL TRAINER GYM
Dedicated health and fitness support
Looking to lose weight, get more from your workouts or improve your personal best?
Book a free fitness evaluation and talk to a personal trainer that is right for your needs.
All ages, athlete or fitness-newbie, we've got a fitness professional that will help you stay inspired and reach your personal fitness goals.
OUR TEAM
trainers

trainers

trainers
This born and raised Vancouver girl is a welcome addition to the team! Rosie Walsh spent most of her life participating in a very high level of Competitive Artistic Gymnastics. Post compet ...

Mark Pottie is the 'all-rounder' of personal trainers! Having been in the fitness industry for over 20 years Mark has seen it all and has "been there and done that!". Mark prid ...

Robert is a born and bred Vancouverite! Growing up, he was a dual-sport athlete, focusing on hockey in the winter and baseball in the spring and summer. His athletics led him to get a Kinesiolo ...
WHAT PEOPLE SAY
Mike has helped me find muscles I didn't even know I had, I look forward to our sessions together.
I thought I'd share this "after" picture, less than 6 months after starting to work out with Mike and David you can see the difference in my face, you should see the rest 🙂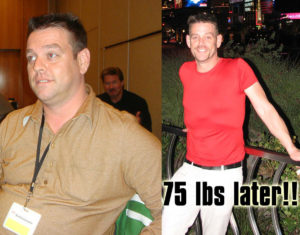 Riel Roussopoulos
December 7, 2019

Fascial Stretch Therapy is coming to your favorite personal training studio in Kitsilano! In this article, we will be explaining: What is Fascial Stretch Therapy? What are the benefits of Fascia ...

October 9, 2019

Running for the Newbie If you're a looking to add more cardio into your weekly fitness regime, you've been persuaded by co-workers to join their annual charity run, or if you're a comp ...

August 14, 2019

WHY SHOULD A SENIOR CITIZEN GET PERSONAL TRAINING? Longevity Decrease of medical risk Improved Lifestyle Balance and stability Strength Flexibility Confidence Focused, one-on-one personal training is ...