VANCOUVER PERSONAL TRAINER GYM
Dedicated health and fitness support
Looking to lose weight, get more from your workouts or improve your personal best?
Book a free fitness evaluation and talk to a personal trainer that is right for your needs.
All ages, athlete or fitness-newbie, we've got a fitness professional that will help you stay inspired and reach your personal fitness goals.
OUR TEAM
trainers

trainers

trainers
Hailing from County Mayo on the west coast of Ireland, Laurey Corcoran grew up excelling in Gaelic Football, gymnastics, and sprinting. She accumulated several trophies and awards throughout her sport ...

This born and raised Vancouver girl is a welcome addition to the team! Rosie Walsh spent most of her life participating in a very high level of Competitive Artistic Gymnastics. Post compet ...

Mark Pottie is the 'all-rounder' of personal trainers! Having been in the fitness industry for over 20 years Mark has seen it all and has "been there and done that!". Mark prid ...
WHAT PEOPLE SAY
Mike has helped me find muscles I didn't even know I had, I look forward to our sessions together.
I thought I'd share this "after" picture, less than 6 months after starting to work out with Mike and David you can see the difference in my face, you should see the rest 🙂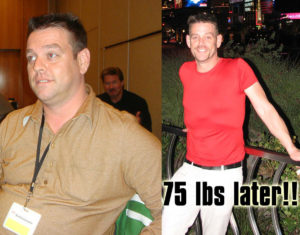 Riel Roussopoulos
October 20, 2020

Times have changed! Cleaning and social distancing are the new norm. Plastic barriers, spray bottles and hand sanitizers rule this planet. The fitness industry is no different. ...

June 23, 2020

We all know that fitness and staying in shape will keep you safer during these unprecedented times. But how safe is it ...

April 21, 2020

THE REASONS FOR GETTING AN ONLINE PERSONAL TRAINER WITH REP1 FITNESS: Credibility Knowledge Experience Personal Connection One-on One exercise designed for YOU Right now with COVID 19 rampant around t ...