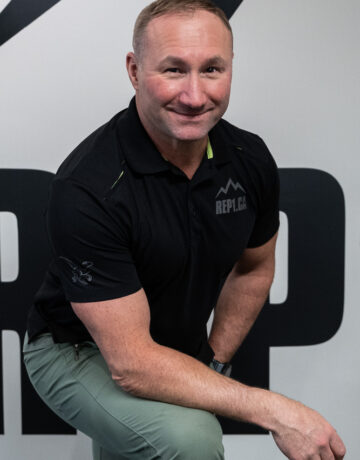 SCOTT SIMSER
Fitness Trainer
Biography:
This self-proclaimed farmer is the hardest working man in the industry. He has been a mentor to several trainers on the Westside and continues to be a leader in the industry. As an owner of Rep1 Scott likes to set the fitness example by being involved in 3 or more sports at once! Scott usually likes to sweat it out during a 'real sport' like football, volleyball, or hockey but don't let that fool you… this man has also done the grueling 7 day BC mountain bike race! Also, trying to get into Scott's schedule is almost impossible as he has the best training game on the floor (we all look to see what he's going to do next!). If you do get a chance to train with him make sure you ask him about his feelings as his personal life is such an open book!
Click here to book a free consult and tour
If you weren't a personal trainer, what career would you choose?
Farmer! Check out this Super Bowl commercial!
What was your first job? And what did you learn at that job?
Labourer! Dad's Farm
One of your early life accomplishments was?…
Athlete of the year in grade 8. That was one of my first written goals accomplished!
What is the one thing that not many people know you can do?
I once had a lead role in a musical! (Don't tell anyone)
Your favorite vacation spot is ______ because?
I think you have to take vacations to answer this!
If you got off from work early Friday afternoon what would you rush to do?
Have a nap! Then off to Squamish for some mountain biking!
Book your free fitness assessment
We evaluate your fitness, make a plan & you get your first workout for free ($150 value)